Well, folks, it's that time a year again where we are all scrambling to find at least one resolution to make for the new year. Of course, there's the obvious go-to Pinterest board to find some goals but we decided to think outside of the box when seeking out inspiration. This year, we wanted to turn to our favorite Christmas grinch for our new year inspo…literally. The Grinch™, himself, gives more inspiring advice than one would think. So here are 5 times that The Grinch™ inspired our New Years resolutions.
1. Adopt A Healthier Lifestyle
This doesn't mean that you have to start waking up at five every morning to hit the gym. It simply means that it wouldn't hurt to start incorporating a little light physical activity into your life. You don't need to go from 0 to 100, but you can always start off with some yoga or Zumba classes. They are fun ways to get fit! Pure Hot Yoga St. Louis has amazing yoga classes designed specifically beginners and the Gateway Region YMCA has a variety of Zumba classes for you and the whole fam!
2. Give Back
The Grinch™ may have been a little over ambitious but, hey, we admire his drive! One of the best ways to feel great about yourself is to make others feel great. Solving world hunger starts with one person so raid your pantry and head down to the local St. Louis homeless shelter, Gateway 180 Homeless Services, and give back. You can check out their donations page to see the type of donations that are in high demand and learn how you can help the less fortunate.
3. Leaving The Past In The Past
It's a new year, people! Stop dwelling on the things that you cannot change,because it is a complete waste of time. Make a promise to yourself this year to take those lingering, not-so-great memories and let them go. Ridding your mind and conscience of these memories will only make room for all the new and wonderful memories you are going to make in the new year!
4. Meet New People
When you start to get older, making new friends and meeting new people becomes a little more tricky than it was in third grade when you bonded over your mutual love for crayons and rubber cement. Fortunately, we live in the wonderful world of technology! Meetup is a website that gives rad people, like yourself, opportunities to meet new people with similar interests. From hiking and board games to general hangouts, it's a surefire way to bring some new people into your life!
5. Be Confident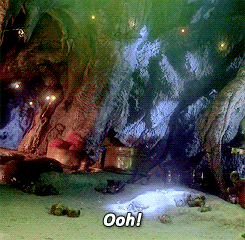 Last but not least on this list of Grinch-Esque resolutions is to emanate self-confidence. It's important to stop caring so much what others think of you because your opinion of yourself if the only one that should matter to you. So, this year, be loud, be proud and be unapologetically YOU!
Do you have some resolutions of your own this year? We want to hear what they are, share them in the comments! If getting an education or learning a new skill is made it to your bucket list this year, be sure to check out our programs page to see if our cosmetology or esthetics program would be a good fit for you!